Katy, TX- When it comes to choosing a personal injury lawyer in Katy, a person should consider their education, expertise, and experience. By leveraging their skills and in-depth knowledge of the law, a lawyer can provide top quality legal services focused on meeting an individual's needs. Stephens Law Firm Accident Lawyers is one of Katy's law firms working to seek damages for medical bills, lost wages and emotional trauma from insurance companies , companies and offending parties on behalf of their clients.
Joe Stephens, the founder, is a certified Katy TX personal injury attorney with extensive experience managing, negotiating and providing legal advice for hundreds of cases in Texas. He has spent over 35 years of his career focusing on civil litigation and personal injury law. As a diligent advocate for the rights of his clients, Mr. Stephens has filed lawsuits in the Supreme Court of Texas and resolved countless lawsuits for injured victims of motor vehicle accidents, defective products, workplace injuries and wrongful deaths.
In addition to tirelessly representing his clients, Joe Stephens is the author of several books on Texas Personal Injury & Accident Law. They include Hiring the Right Personal Injury Lawyer, The Survivor's Legal Guide, and The Texas Accident Bible. He believes that anyone involved in a personal injury claim has the right to obtain legal services/advice and to understand the legal justice system.
For his commitment to his clients and his passion for personal injury, Katy's personal injury attorney, Joe Stephens, was chosen as one of Katy's Top Personal Injury Lawyers by Attorney at Law Magazine, a legal authority local that interviews the best and the brightest. lawyers across the country. He also received AVVO and AV Preeminent ethics honors from Martindale-Hubbell. Additionally, he has adjudicated numerous accident cases that have been reported in major news outlets across America. While proud of these accomplishments, Joe finds satisfaction in making things easier for an injured victim or their family.
Joe Stephens founded Stephens Law Firm Accident Lawyers as a law firm specializing in providing personalized services to clients. Unlike big Katy companies that try to settle cases quickly, Joe gives personalized attention to each client to make sure they get back on track no matter what their difficulties, injuries or life changes are. . Knowing that personal injury cases are tricky, Joe prioritizes his clients' questions, addresses their concerns, educates them about their cases and provides updates as needed. This approach has earned it many 5-star reviews and positive testimonials from past/current customers.
Since Stephens Law Firm Accident Lawyers does not support high volume cases, Joe Stephens screens cases to ensure he is dealing with legitimate claims. He then hires a private investigator, gathers evidence, takes depositions, subpoenas all documents, engages expert witnesses and pursues the case in/out of court. To take advantage of these services, call 281-201-0035 to request a consultation. The law office is located at 440 Cobia Dr Suite 601, Katy, TX, 77494, USA.
Media Contact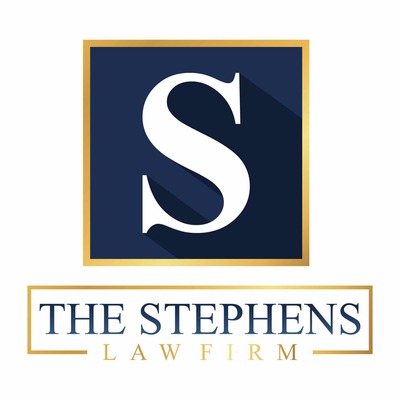 Company Name
Stephens Law Firm Accident Lawyers
Name of the contact
Joe Stephens
Call
281-201-0035
Address
440 Cobia Drive, Suite 601
City
Katie
State
TX
Postal code
77494
Country
United States
Website
https://www.joestephenslaw.com/car-accident-lawyer-houston-tx/